PRESERVE THE HISTORY
THE FREEDOM
AND THE GLORY
BE A PART OF FREEDOM WALK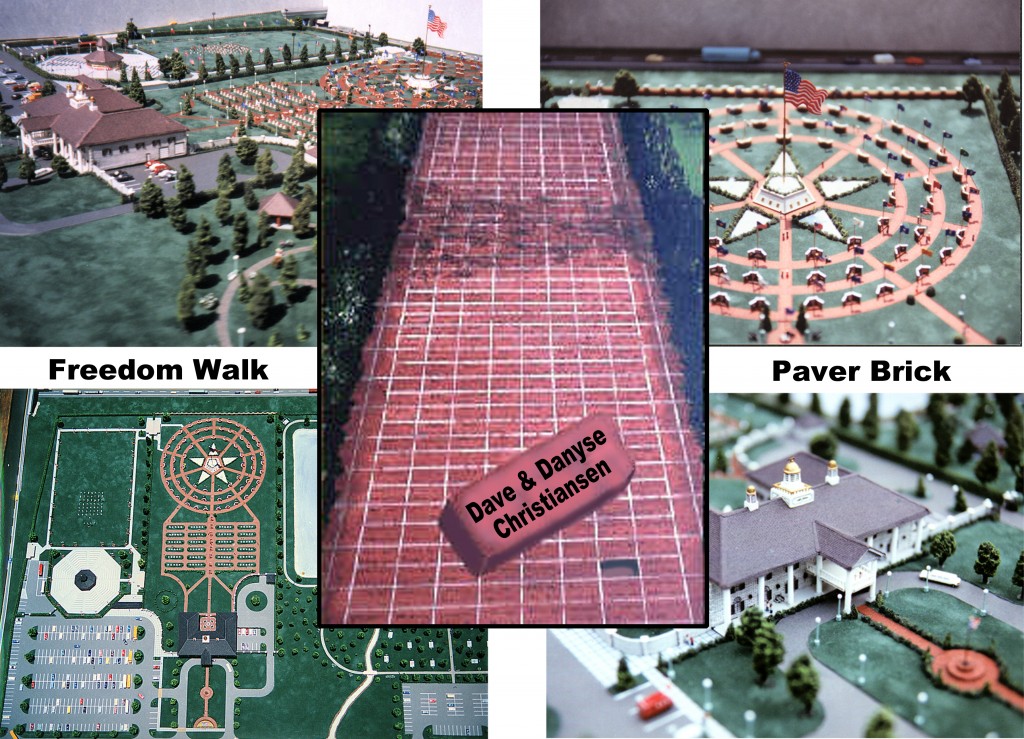 Freedom Walk is an eight-foot wide sidewalk winding throughout the park. It will be paved with bricks imprinted with the names of donors who have made specific contributions to the Freedom Field Project.  This path will lead you to our many facilities, displays, features and more.
Americans throughout history have fought both on the battlefield and at home to preserve the freedoms and protections our forbearers prescribed over two centuries ago. Now you, your family, company or organization can help preserve the history, the freedom and the glory of our flag for generations to enjoy.  The Freedom Walk will take your group step by step through the battles, the history and the bravery that came with the fight for our freedom.
You can make a difference in the education of young and old alike. Show pride in your country by making a $100 contribution for a sidewalk brick inscribed with your name, hometown and state. Bricks will be used in the construction of the Freedom Field Project. At your request, bricks can be inscribed with the name of someone special such as a parent, grandparent, child, grandchild, relative, friend or someone who has served in the US Military. Additional bricks will be made for each $100 donation made. One can be made for each member of the family.
SaveSave